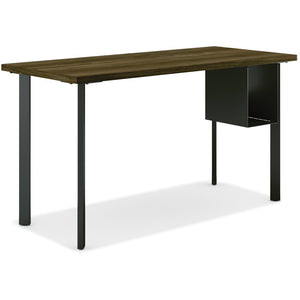 Stay as productive in your own digs as you are in the office with Coze™ table desks. Designed to keep things nice and easy, Coze features simple and quick assembly and fast shipping so you can get down to business in no time. Not too big and not too small, Coze comes in three sizes, so it's just right for whatever space you're working in. Built-in u-storage lets you decide how to best stay organized, while a clean, light-scale look ensures that it feels right at home no matter your personal style.
Specifications
54′′W x 24′′D
Black painted legs with Florence Walnut laminate desk top.
Notes
HON 5-Year Limited Warranty.
Product ships with desk top, 4 legs, and U-storage in 2 cartons.